This horse is NOT stabled at Walkers West.
Luna is not just a buckskin. She is one of only two buckskin overo mares in the breed. She has one blue eye. She's also the first foal by Generating Panda Moons, a homozygous black overo stallion located in Missouri, and out of Temptors Molly N Motion. Born in April, 2014, Luna is a full year old and has a temperament to die for.
She's very laid back and you can do anything with her. Recently gave her shots and wormed her without putting a halter on. She will meet you at the fence and stand quietly while you halter her. No bucket of food required! Luna stands tied, leads with a halter and rope but will frequently follow you where ever you are headed. She has been trailered, seen the farrier regularly, and will be learning how to bathe shortly. There are not enough superlatives to describe the looks and disposition of this filly.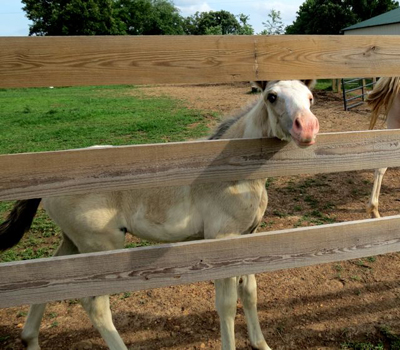 She has been handled daily since birth which means she loves people. Her sire racks at liberty and I've seen Luna rack across the field as well. She's also willing enough that you can probably train her yourself. Started with ground work for trail riding but she will probably be able to enter the show ring flat shod with no problem. Should finish in the 15.1-2 hand area.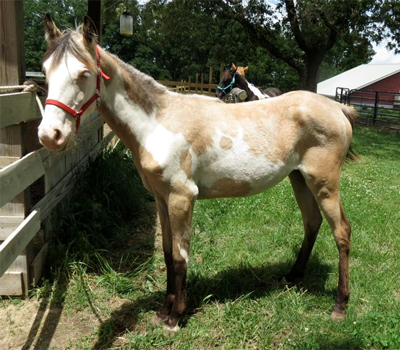 Comes with current Coggins, Health Papers and TWHBEA papers transferred to new owner. Luna will get you noticed as well as being an outstanding personal horse for the rider who wants something a bit different. Located in Summertown, TN.
SOLD
For more information, call
Polly Aulton at PH. 918-458-0960
Photos of the horses named in blue on the pedigree can be found in the Ancestor Gallery.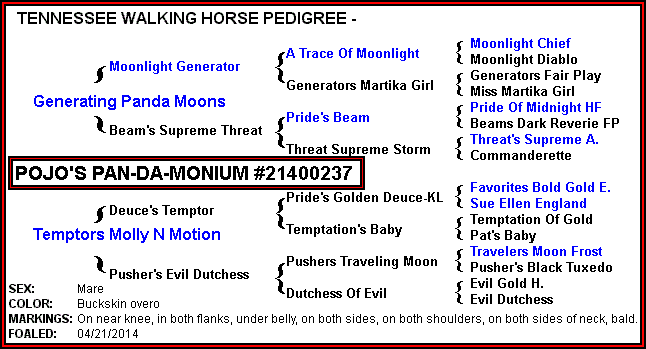 MAIN - EMAIL WALKERS WEST - STALLIONS - SALE HORSES - TACK - CYBER-BARN TOUR
OFFICE - COLT COLLEGE - BREEDING CONTRACT -
CLIENT COMMENTS - CONTACT
THE ANCESTOR GALLERY -
Tennessee Walking Horse National Museum - Pj Wamble Gallery
TWHBEA COLOR CODES -COLOR CHART - LEGENDS - FOUNDATION BOOK - BREED HISTORY - WORLD CHAMPIONS
GHOST HORSES
- LINKS - BANNERS - RINGS - GUEST BOOK - PHOTO ALBUM
GLOBAL TIME CLOCKS - THE LIBRARY -
PUZZLES - 2017 WALKERS WEST CALENDAR

Walkers West
3236 FM 2578
Kaufman, TX. 75142
Cell (214) 507-6032
Email: walkersw@earthlink.net


We can ship overseas.


<==

Click here for Currency Exchange Rates
COPYRIGHT NOTICE

Hosted on


Last Updated: March 28, 2017