DESCRIPTION
PEDIGREE
EXTENDED PEDIGREE
SHOW RECORDS
PROGENY
DESCRIPTION
(

DELIGHT'S MIDNIGHT LEGEND

x

SC SHE'S SIMPLY STUNNING

)
Beautiful 15.2 hand, black sabino Tennessee Walking Horse stallion, with both hind and near fore stockings, on near side of belly, on off side, lower lip, blaze, and a mixed tail. By Delight's Midnight Legend, out of a daughter of Slush Creeks Jubal S., SC She's Simply Stunning, his pedigree blends the genes of World Grand Champions, Sun's Delight D., Midnight Sun, and Go Boy's Shadow, with the really old time blood of Black Dust M.R., Sun's Merry Man, A Masterpiece and Wilson's Allen. Foaled 05/04/2010.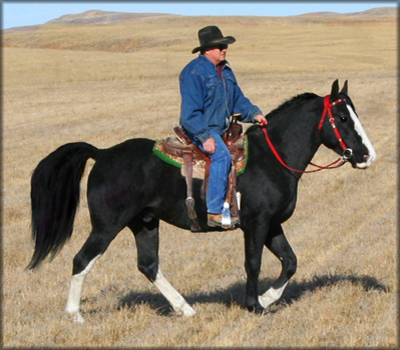 This black Sabino colt is the first of our foals by Delight's Midnight Legend and a Slush Creeks Jubal S daughter. We are very happy with this cross as the foals are good-natured, walky, quick to learn their lessons and have a calm disposition.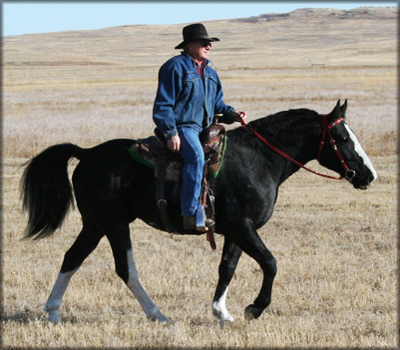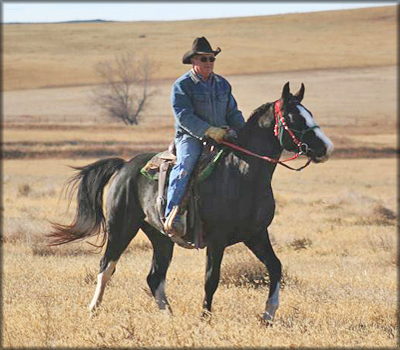 STUD FEE: Closed Book
We no longer breed outside mares to our herd sires,
but we have a new crop of foals for sale by them, every spring.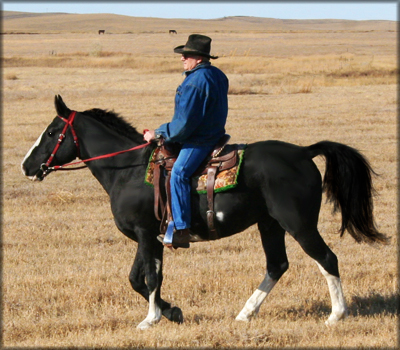 An examination of SCW He's A Midnight Legend's Extended Pedigree reveals that the amount of genetic input from Roan Allen F-38, Midnight Sun and Wilson's Allen blood is greater than that of a grandsire; and the percentage of Merry Boy genes is significantly greater than that of a great-grandsire. The percentages of old walking bloodlines are as follows:
Click HERE for a 14 generation extended pedigree analysis.
Reference horses courtesy of

The Ancestor Gallery