EST. 1967

THE BUCK
STARTS HERE
Missouri

CALVIN
KLEIN
Illinois

MAJESTIC RIVER
Walkers West
Texas

PAINT'S COTTON
Walkers West
Texas

SON OF A GUN'S MOONWALKER
California

COMMANDING
LIGHTNING
Texas

SCW COUNTING CADENCE
Montana

GENERATOR'S
DR BLUE
Tennessee

I'M
DUNBELIEVABLE L.S.
Missouri



SHADOW HUNTER 88


Kentucky



GEN'S NOTHIN TO IT


Kentucky

BETOUCHED
Kentucky



CHAMPAGNE BUZZ


California

BEAUREGARD IS ARMED
Texas

THE LITTLE RED RASCAL
France



BUSTER'S FAIR LEROY


Belgium



POSTMARK DELIGHT


Belgium

SHOWDOWN AT SUNRISE
Nevada

ROYAL LIMELIGHT
Texas
* * * If YOU are Looking to buy the Best .....* * *
For Tennessee Walkers, - choose WALKERS WEST * * *

Offering the best bloodlines of the breed, new and old.
For Information on Arrangements, Click here.
---
Want to see more of our farm? Take the virtual tour of our barn.
CONTACT INFORMATION
Walkers West
3002 FM 2728
Kaufman, TX. 75142
Ranch Phone (972) 962-2797
Cell Phone (214) 507-6032
Email: walkersw@earthlink.net
---




WALKERS WEST has


30

Horses For Sale.
Always a Nice Selection!
We have good quality Tennessee Walking, Racking, and
Spotted horses in training here, that are for sale.
We love finding good homes for good horses,
and have inquiries from all over the world.
Horse Sales List TEXT ONLY version
for slow connections and Netscape users.




We have increased the cyber-barn to 130+ stalls. ALL the horses on the sales list are also in the cyber-barn. All horses stabled at Walkers West have the WW logo beside their names on the list. Click HERE to contact Walkers West about renting a cyber-stall in the new barn.
WALKERS WEST also has tack and equipment for sale. Check it out.
No matter what kind of advertising you do, there is nothing that beats the words of satisfied customers.
Click HERE to read some of the lovely letters of Customer Testimonials received from our new horse owners.
Come on in.
Browse our

4000

+ pages of information on the Tennessee Walking Horse.
---
Walkers West is pleased to bring you ...


---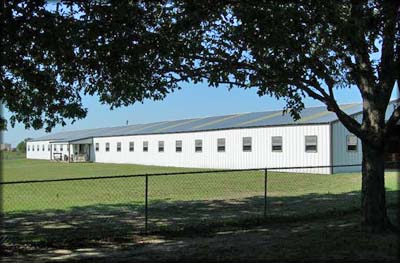 Walkers West
3002 FM 2728
Kaufman, TX. 75142
Ranch Phone (972) 962-2797
Cell Phone (214) 507-6032
Email: walkersw@earthlink.net


We can ship overseas.
---
WHAT'S NEW at WALKERS WEST?
2009 World Grand Champion,
Watch It Now homepage
with video!

2012 World Grand Champions,
Walk Time Charlie
and Chad Baucom

What color is your horse under the new TWHBEA color code system?
| | |
| --- | --- |
| | THE LIBRARY - For your convenience, we have gathered together a library of some of the best horse books available on the net. They cover all aspects of man's interaction with the horse, including breeding, training, horsemanship, making money with horses, and some of the most famous fiction ever written about our favorite subject - the horse! Enjoy! |
---
Complete Progeny Lists for:
---
---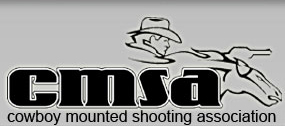 Check out the fastest growing
equine sport in the world.
---
Check out our Tennessee Walking horse links.
Our goal is to host the most complete list of TWH links on the net.
---
Walkers West is easy to find:

From Highway 175,

take Highway 34 north

3 miles north of the square in Kaufman you'll come to FM 2728

turn right - 2nd driveway on the right.

From Terrell (I-20),

take Highway 34

south 6 miles to FM 2728 -

turn left -

2nd driveway on the right.

Visitors are always welcome!!
3002 FM 2728 - Kaufman, TX. 75142
Phone (972) 962-2797
---
For anyone interested in A PICTORIAL HISTORY of the
Tennessee Walking Horse breed, we have added a section.

We will be updating this section regularly. In it, you will find Copperbottoms Grey Johns, Bulletts and Brooks, Tom Hal Racers, Canadian Pacers and Narragansett Pacers, Mountain Slashers and Travellers, and even the Pacing Pilots.

You will find historical Thoroughbreds, Standardbreds, Morgans, and American Saddlebreds and all the others that combined in the Tennessee Walking horse breed. Lots of photos and videos. Take a walk in the past.
---
---
---
---
What is your favorite
color of horse?
Can you tell the difference between a tobiano, a sabino and an overo?

Do you know what all the different markings are called?
Check here for the
TWHBEA color chart.
---
VISITORS ALWAYS WELCOME!

Shipped Semen Available
On All Stallions

Training for Pleasure and Trail
Last Updated: November 21, 2014